Why Should You Choose Ace Home Inspection, LLC?
Because WE CARE!
200% Satisfaction Guarantee!
Our 5-Star Inspection Service
FREE 90-Day Warranty
FREE RecallChek
Convenient 24/7 Scheduling Online
A Variety of Payment Methods for Your Convenience
Nationally Certified and Professionally Trained Inspector
E & O Insured
FREE Support as Long as You Own Your Home
Providing you "Peace of Mind" by helping to validate your real estate decision.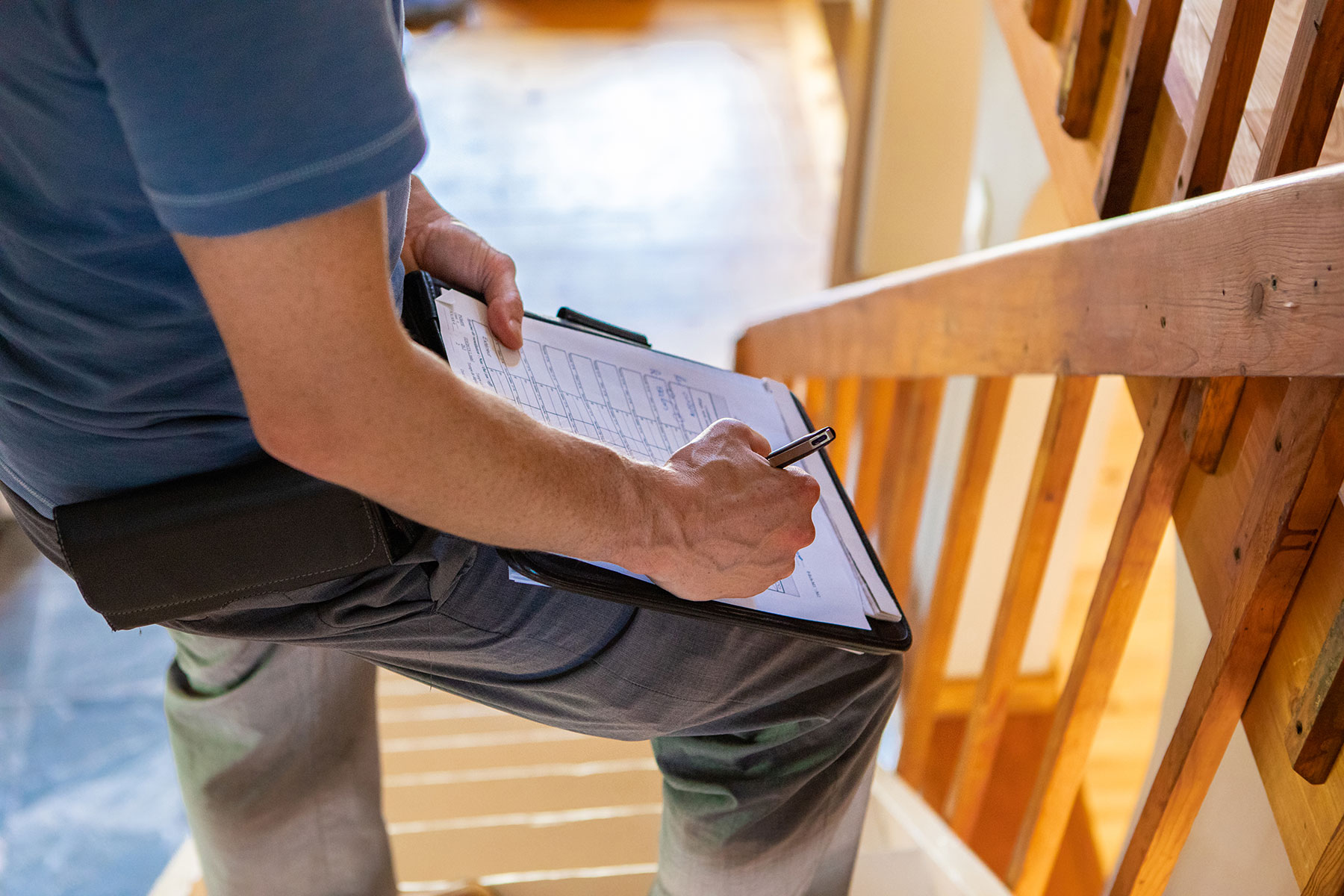 ---
If you give me 5% of your confidence, I'll earn the other 95% every time!
Howard Tennyson, Owner of Ace Home Inspection, LLC is a Nationally Certified Residential Home Inspector through both ASHI and InterNACHI and has passed the nationally recognized NHIE® Examination.
Did you know… That the State of Georgia currently does not require licensing, registration, insurance or use any means to measure the competence of its practicing home inspectors?
Georgia Legislative Summary:
Georgia Trade practice act (Chapter 3, Title 8) enacted in 1994. Law requires them to provide written docs with certain info.: 1) must include the scope of the inspection; 2) include structural elements and the systems to be inspected; 3) state that it is a visual inspection; 4) that they will notify the person in writing of any defects; No Education or CE requirements.
The only tool available to measure a home inspector's competence is the nationally-recognized National Home Inspection Examination®. The NHIE® is used by 21 states for this purpose. It is developed, maintained and administered by the Examination Board of Professional Home Inspectors, an independent not-for-profit organization.
"Our mission is to provide a valid, reliable, and legally defensible examination for states and others who need to assess home inspector competency," said Noel Zak, executive director of EBPHI.
EBPHI serves the public interest by establishing the standard of competence for the home inspection profession. Governed by a volunteer board of directors, the organization does not depend on membership dues revenue, focusing wholly on consumer protection in home inspector competency assessment.
The National Home Inspector Examination® is currently adopted and/or recognized by twenty-one states for home inspector regulation. It is a home inspector competence assessment tool developed in accordance with accepted psychometric standards, insuring an unbiased, valid and reliable assessment of skill, knowledge and experience. Participants who successfully complete this
examination demonstrate their competence in knowledge, understanding and application of home inspection practice.
Ace Home Inspection, LLC is covered by professional liability insurance. Errors & Omissions Insurance (E&O) insurance covers you should something be over looked by your inspector. Ask. If the answer to this question is no, look elsewhere.
Ace Home Inspection, LLC completes all inspections with Home Gauge Inspection Software providing you with comprehensive information on the condition of your home. All home inspection reports are not the same. A home inspection should include a report that describes what was inspected and the condition of each inspected item. The best reports are created using home inspection software that includes pictures and comments specific to your home. View my sample inspection report.
Ace Home Inspection, LLC delivers the report quickly so that you can gain a better understanding of the condition of the property, especially whether any items do not "function as intended" or "adversely affect the habitability of the dwelling" or "warrant further investigation" by a by a person who specializes in the item in question.
Internet report delivery is often important for out of town clients instead of messy faxes or costly overnight shipping.
Howard Tennyson is a member of the International Association of Certified Home Inspectors (InterNACHI) and a Certified Member of The American Society of Home Inspectors (ASHI). Because the State of Georgia does not require a license for home inspectors, it is important that your home inspector belongs to a professional association and abide by a set of standard practices and code of ethics that require professionalism in the industry. National home inspector organizations like the International Association of Certified Home Inspectors (InterNACHI) and The American Society of Home Inspectors (ASHI) require their members to adhere to strict standards of practice and continuing education.
I graduated from Embry-Riddle Aeronautical University with a Bachelor of Science degree in Aeronautics and Management. I am also a 27 year veteran of the United States Air Force, serving as both a Security Specialist and In-Flight Refueling Specialist.
I picked up the "Inspection Bug" while doing a Staff tour with the Air Mobility Command's Inspector General Team. As an Air Force Inspector, I learned to use a system of established standards and criteria to weigh effectiveness against Air Force plans, programs, operations and systems. These years spent as an IG Inspector transferred well to the Home Inspection business as both use a set of established requirements or criteria to grade operational feasibility. Whether it is the operational capability of a weapon system or a home component/system, both require attention to detail, knowledge of the system and an accurate, clear and a concise reporting tool to convey areas of concern. Born and raised in Mt.Clemens Michigan; moved all over the country during my Air Force career, I settled down in Warner Robins in 2003. I enjoy spending time with my family, flying, hunting, fishing and reading.